Learning jazz piano my way
I have called this article 'learning jazz piano my way' as it combines how I came to learn jazz piano myself and how I teach it.
My beginnings
I was born and brought up in West Ham, London. Although my parents were not in favour of my taking up music professionally they nevertheless sent me to piano lessons at an early age. Although I didn't particularly enjoy the music I was given to play, at least I learned to read music.
Tip number 1
At the very least, teach yourself to read the treble clef. Lead sheets, real books etc consist of the tune (the top line) plus chord symbols. You won't need to read the bass clef.
Piano lessons
I finally began to enjoy my piano lessons when my parents sent me to a teacher that can described as a pub pianist. Mister McCrory gave me tunes that were in the charts. So I was now playing Elvis tunes, Side Saddle by Russ Conway, On the Rebound by Floyd Cramer and countless other tunes that I could identify with rather than boring children's songs and repetitive piano exercises.
The youth club
In my early teens I teamed up with another lad who knew a few standards. The repertoire at our one and only gig mainly consisted of the the tune All Of Me in various guises. And here I am at the venue!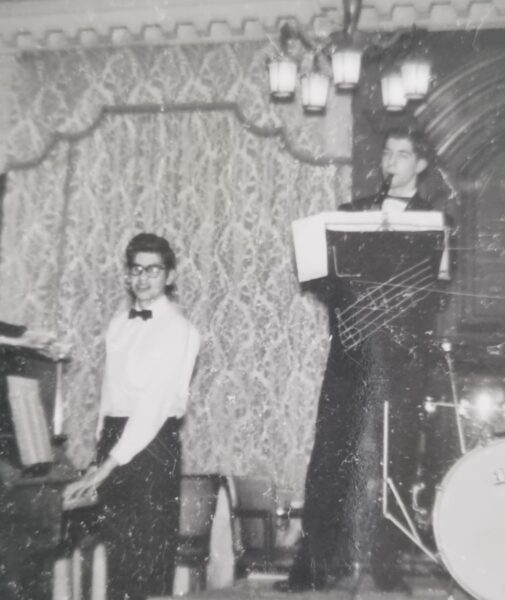 The first band I joined was called The Hijackers and my first lesson was that bands didn't hand out sheet music. Rather, we listened to the records, worked out the chords and the chords sequences. I was now becoming acquainted with chord symbols. We played in many of the small London clubs such as the Speakeasy and the Cromellian but my favourite venue was The Four Aces in Dalston where I heard and enjoyed Ska and BlueBeat for the first time. And here I am!
My first experiences playing in bands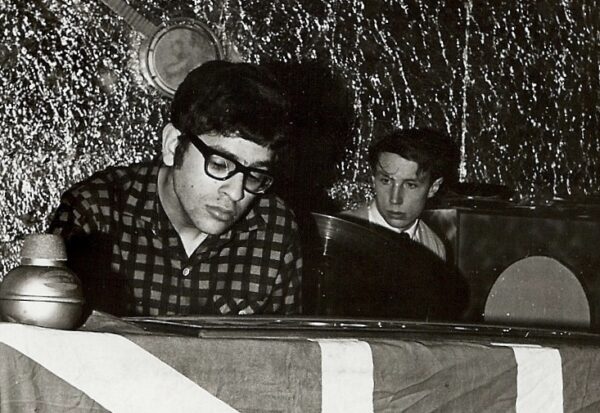 The keyboard I was playing at the time was a Vox continental organ.
It was on this keyboard that I was playing organ classics like The Cat by Jimmy Smith and All About My Girl by Jimmy McGriff.
Tip number 2
Learn chord symbols. For example, know the difference between a major 7 and a dominant 7.
Early influences
Nearly all my early influences were black American artists such as James Brown, Fats Domino, Solomon Burke and Little Richard. But my main influence was, and still is Ray Charles. And here, whether I realised or not, was my first taste of jazz. In fact, besides Ray Charles' vocal LPs he was also putting out instrumental records including two with the MJQ vibes player Milt Jackson.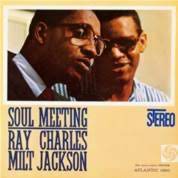 I was also listening to the organ players: Jimmy Smith, Jimmy McGriff and Brother Jack McDuff. And this live album in particular was a real favourite, with George Benson on guitar.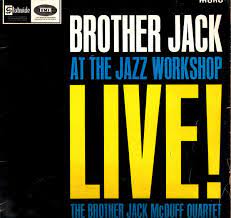 I began learning tunes like Jimmy Smith's 'The Cat' and Jimmy McGriff's 'All About My Girl' and these were going down a treat in the clubs.
I was soon taking a keen interest in soul music, particularly the Stax artists such as Sam and Dave, Otis Reading and of course Booker T and the MG's, as any organist in a soul band is required to play 'Green Onions'.
In my pro days I had the very good fortune to tour with Percy Sledge but I'm getting ahead of myself.
And here's my YouTube video to accompany this article.
To be continued…
Click here to subscribe to my online learn jazz piano video course.